acquainted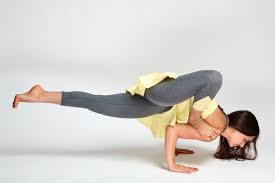 The bricks are used to "raise the floor", bring it closer to the student and thereby facilitate the presence in the asana.
And now more specifically: what gives the use of yoga blocks?
1. The correctness of the detuning
Often, when we really want to touch the floor, for example in Parshvottanasana (link), and the flexibility is not enough, we end up sacrificing safety and bend the back.
Ambitions-1, the right fulfilling asanas-0. Is it worth risking the lower back? Hardly.
Placing the blocks under the hands changes this situation: we get a stable support and carefully work out the asana without forcing events. Continue reading →